The Bay Area Community College Consortium (BACCC) is comprised of 28 colleges surrounding the San Francisco and Monterey Bays and serves as a framework to: 
facilitate, collaborate, plan, manage, communicate and inform career education program investments.
create career pathways through collaborations with K12 and Adult Education Consortia partners to prepare students for high demand, livable wage jobs. 
engage with industry and employers to develop curriculum and programs that address the workforce needs of our local economy.
advocate for career education policy and initiatives as the liaison between our colleges and the Chancellor's Office Workforce and Economic Development Division.
Bay Region
Economic Subregions
Bay Region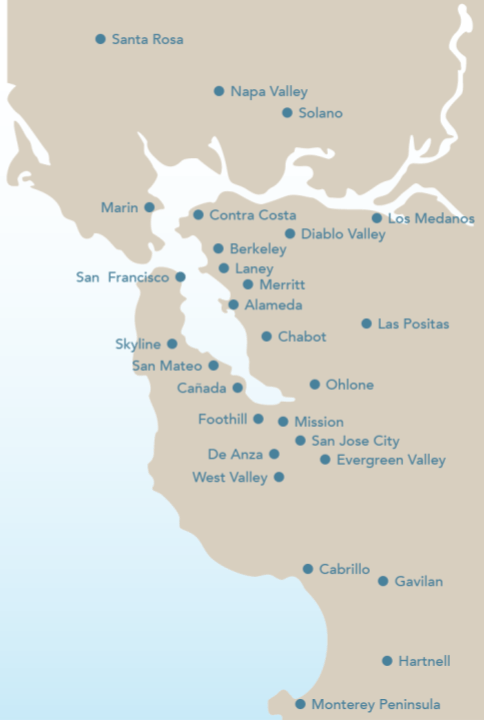 Economic Subregions